Profile
Events
Alison Nicholls - African Art Safaris
Alison Nicholls is an artist inspired by Africa!
Sketching wildlife in Africa has taught her to look carefully and work quickly, because her animal subjects are completely unpredictable. During her African Art Safaris she teaches guests how to see and understand the wildlife, using simple lines and color to capture an animal's shape and movement.
Alison lived in the southern African countries of Botswana and Zimbabwe for several years and returns to Africa regularly to sketch in the bush; lead Art Safaris for Africa Geographic; and work with African conservation organizations. She is a member of the Society of Animal Artists, Artists For Conservation and the Explorers Club. Her watercolors and acrylics have been widely exhibited and she makes a donation to African conservation organizations from every sale of her artwork. She is British by birth but currently lives in Port Chester, New York.
Alison leads Art Safaris in South Africa for Africa Geographic. The safaris are suitable for any skill level. Non-sketching partners or friends are welcome and there are a maximum of 6 guests per safari. The safaris take place in South Africa at a variety of lodges and reserves. Travel arrangements and bookings are made through Africa Geographic, who run numerous safaris throughout the year. 
Sketching from life is the best way to improve as an artist, but sketching wildlife on safari in Africa lets you learn about animals, spend time in beautiful places, meet like-minded travelers, and have fun too!


"My art safari experience with Alison was beyond my wildest dreams.  I learned so much about drawing the animals. It was a trip of a lifetime filled with fun, learning and lot's of laughter." Debra Singleton  
On an Art Safari, much of our sketching is done from an open safari vehicle, giving guests unrestricted views of the numerous wildlife species. I sit in the middle row of seats, so I can easily communicate with everyone during drives. Game drives take place in the early morning and late afternoon, optimal times for seeing wildlife and sketching in good light. Drives last approximately two and a half to three hours but we stop for refreshments midway.
"It was the perfect beginning to a magical trip. The group size was perfect – Alison sat in the middle of the vehicle while we sketched and was able to then give each of us constant individualized feedback." Bobbi Bryson
"It was amazing to have Alison right there on every game drive offering ideas and suggestions. I can`t believe in such a few short days how quickly I improved my sketching!" Barbara Womack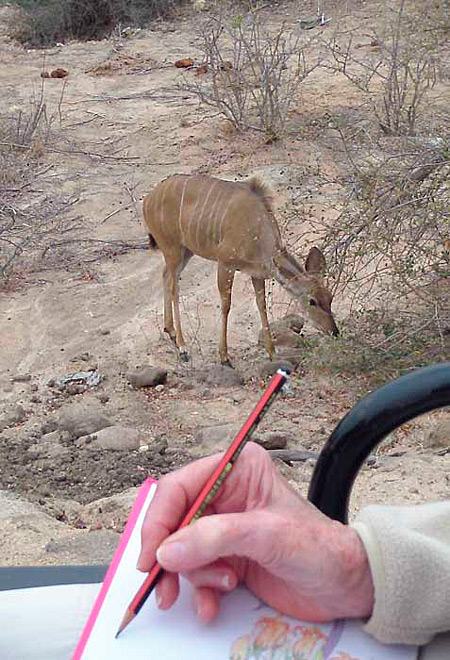 During the middle of the day guests can choose to relax and take a dip in the pool, or take part in an art workshop. The workshops cover a number of topics including how to add watercolor to pencil sketches or how to use your sketches as the basis for studio paintings. The workshops are very friendly and informal and everyone works at their own pace.
"Sketching in the bush with Alison was a delight, she is thorough, humorous, knowledgeable, and patient. I found it amazing that the placement of a single line transformed my house cat into a lion." Celia Clowe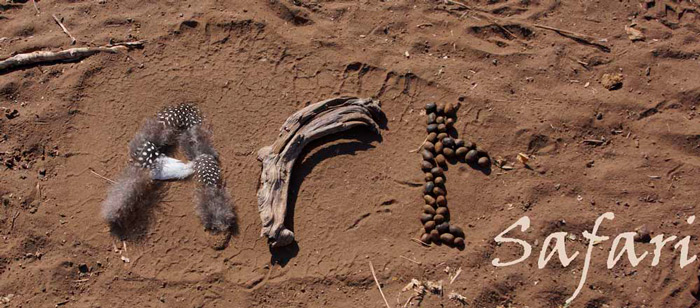 Share this page via: