Hosted by: Thorsten Von Overgaard
June 24th, 25th and 26th, 2018
ACE Hotel NYC
The three-day Overgaard Photo Seminar & Advanced Workshop in New York is limited to 10 participants.

Location will be The Ace Hotel in the center of Manhattan, a happening hotel in brit-rock style with a first class espresso bar and happening lounge area.

Have a look at:

Overgaard New York in Monochrom
Project

The Story Behind That Picture:
"The Masterclass Experience".

It is a combination of the Overgaard Photo Seminar and the Overgaard Advanced Workshop tailored to bring you up to an advanced level on using your camera equipment, setting up a workflow on your computer, editing and presenting images, and shooting different assignments.

The Overgaard Workshpp is tailored to bring you up to an advanced level on using your camera equipment, setting up a workflow on your computer, editing and presenting images, and shooting different assignments.

Have a look at this page withphotos and testemonials from the Masterclass Workshop!

$3,000
Sign up for the Early Bird Special for
ONLY $ 2,000.
You save $1,000

This event is hosted by:
Photographer Services, Inc.

Have a look at the
Overgaard New York
in Monochrom Project

Other workshop dates and locations:
See the Overgaard Workshop Calendar
What to bring
| | |
| --- | --- |
| | |
| | Editing images in the lounge at The Ace Hotel |
| | |
Camera(s), lenses and a computer with Lightroom installed for editing of photos. For the walkabout day we will select a minimum of equipment and wear comfortable walking shoes.
The second day you will need a computer with Lightroom (or Capture One) installed (30 day trial is available) to set up a workflow, get your screen calibrated and edit the photos we did on the walkabout the first day. The third day will be a combined day where we go shoot portrait, model and then finalize the workshop photos on the computers before we end off.
"A Life With Leica featuring Thorsten von Overgaard" short documentary from Rome, Italy.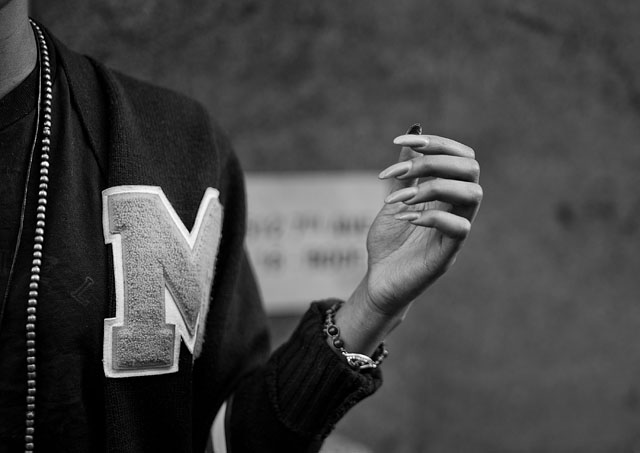 Girl in the Fashion District on the street Friday after work, New York April 2012.

"My new friend Thorsten von Overgaard, world-renowned photographer from Denmark. "The last four days in Manhattan have been the experience of a lifetime. "I'm coming home to San Antonio with a tremendous sense of freedom rather than pressure. I feel like the Universe has given me the green light to further develop my own style, rather than copying trends.

"I am humbled by the inspiration of Thorsten and my 9 classmates. Filled with awe at the magic of photography and the greatest backdrop in the world — New York City."

–
Joe Van Wyk (San Antonio, Texas)
What to expect
You will meet like-minded people who want to improve their photography. 80%-100% will be Leica users, and if you are not, be prepared to become one. And if you are, be prepared to want more.
The seminar is very informal and hands-on. You will be able to ask all the questions you like.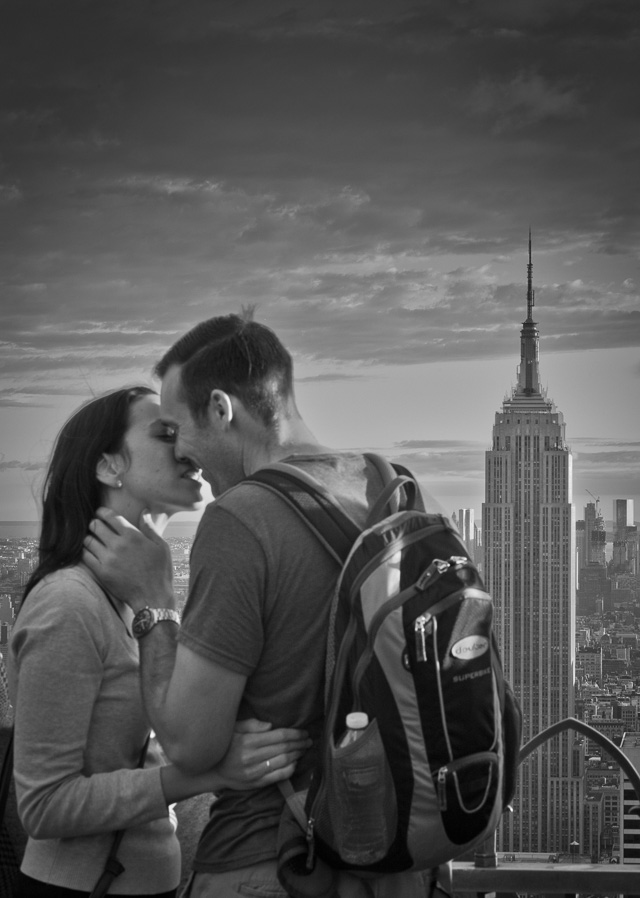 Photo by Jonathan Perlin. Leica M 246 Monochrom with Leica 50mm Summilux-M ASPH f/1.4. Have a look at this page I did with the photos and testemonials from the September 2015 Masterclass Workshop!
| | | |
| --- | --- | --- |
| | | |
| | "It has taken me a while to digest what I learned at the seminar. I have to say, you made me change my way of taking pictures. Even weeks later I recall the one or another snippet of information. There was a lot for me to go through." | |
| | – H. C. (Australia) | |
What we will deal with
People, light, cityscapes, street photography, portraits, how to handle people, timing, composition, your goal as a photographer, color control, messages in photographs, your unique talents and skills, how to set up a digital workflow, what to look for when editing, color management, speed of work, white balance, exposure, reflectors, quality of light, finding the right locations and how to share and present your photographs.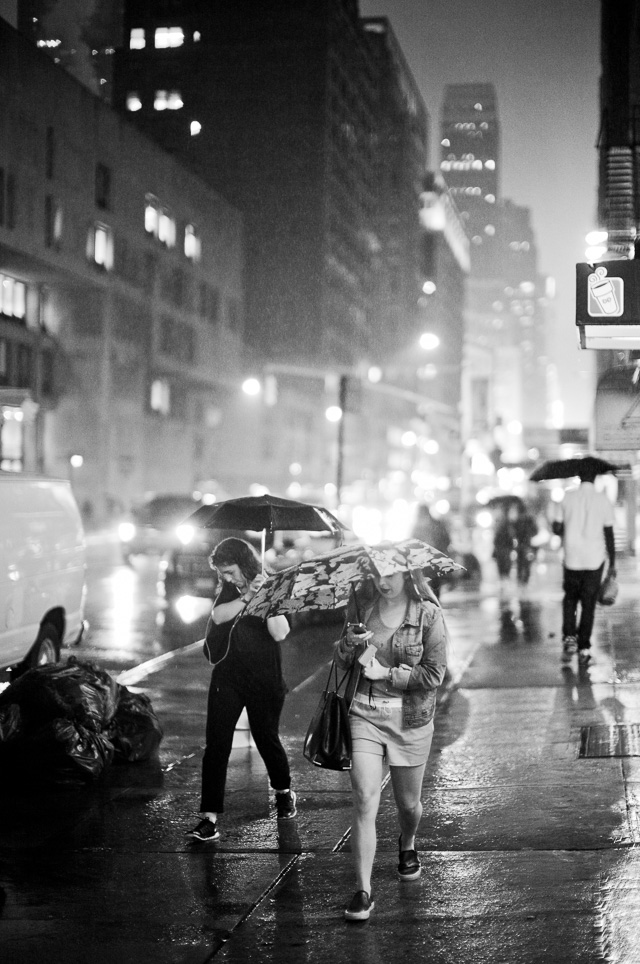 New York in the humid rain on 7th Avenue. Thorsten Overgaard. Leica M 240 with Leica 50mm Noctilux-M ASPH f/0.95
End result
You can expect to get a relaxed and simplified view on photography and realize that this is something you can perform well, enjoy and produce much more than you used to.
You will walk out from this seminar taller and more confident.
No matter their skill level and experience, what participants in a Thorsten Overgaard Workshop experience is that they photograph a lot more after the workshop.
| | | |
| --- | --- | --- |
| | | |
| | "It's really changed my perception on photography and technique as a whole." | |
| | – B. L. (Singapore) | |
Event Host:
Thorsten von Overgaard Masterclass Workshops for Leica Users and Digital Photographers
View Event Host's Profile
View all events
by Thorsten von Overgaard Masterclass Workshops for Leica Users and Digital Photographers
Share this page via: