Hosted by: Photography Adventures with Kent Weakley
December 14-17, 2017
Big Sur, CA

Landscape Photography Adventure – Big Sur
Workshop Base ~ Carmel/Monterey, California
December 14-17, 2017
Big Sur along the central California coast is a dynamic visual area to experience and create photographs. We will be taking in a wide array of situations and opportunities as we scour the Pacific Coast highway each day. From stunning seascapes to delicate macros, this trip will have it all. Also, we will be visiting a wintering Elephant Seal colony, and if the weather cooperates, we will be capturing light through the famous rock off Pfeiffer Beach.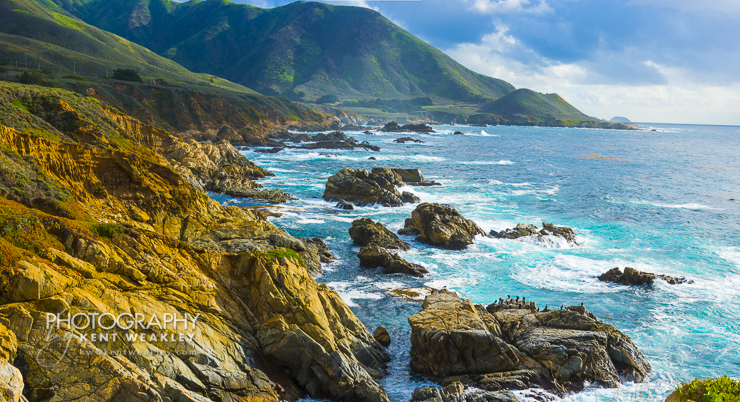 Workshop Leader
This workshop will be led by Kent Weakley. Kent is an award-winning, lifelong photographer who shoots commercial and landscape photography. He also specializes in infrared black and white digital photography. Among many honors, Kent has won the Fuji International Photo Competition and has also earned a National Gold Addy Award for photography in advertising. Kent's biggest joy is traveling and sharing photography knowledge. His enthusiasm is hard to miss and often contagious.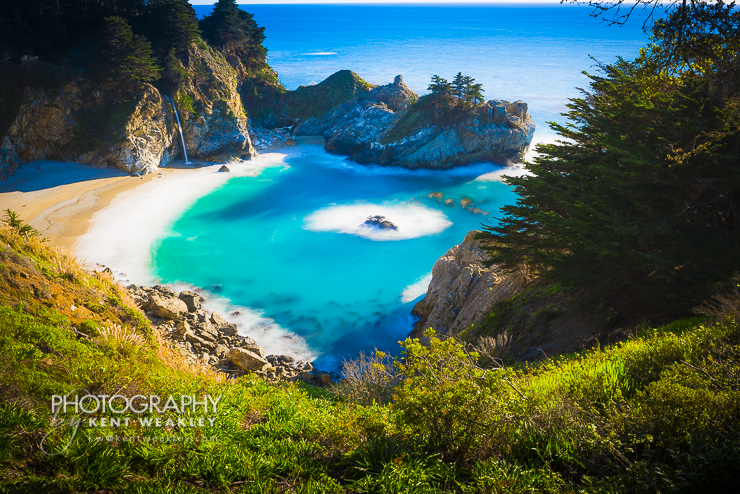 Itinerary*
Day 1
The Big Sur Photography Adventure will begin in the afternoon when we meet up in Carmel, and all get acquainted. We will head out for an evening shoot south of town, and the images will begin to flow.
Day 2
We'll be starting early taking in some Pacific air at a park south of Carmel. From there we will let the morning unfold depending on the weather and desired photo opportunities. Lunch time will be back in Carmel and we will all have a short break for food and a quick rest before we head back out in mid afternoon for continued shooting until dark.
Day 3
After rising early and taking in the slowly waking Pacific Ocean, we will find ourselves among creatures that were once believed to be extinct – Elephant Seals. This wintering colony offers great wildlife photo opportunities. From birthing female to juvenile males wrestling for hierarchy, this is one memorable experience. Lunch will be included as we stop at a local restaurant. We will keep our eyes open as we head back north into Big Sur and visit MacWay falls. This picturesque seascape scene is in a world all its own. After the falls we will get set up for sunset at Pfeiffer Beach. Similar to the visiting Elephant Seals, this too is a fleeting opportunity. For only a couple weeks around the winter solstice, the setting sun shines through a doorway like hole in the large rock formation off the beach.
Day 4
This morning we will travel down the coast and capture a few more amazing images before we head back around noon and wrap up our fabulous time together in this amazing location. Depending on everyone's travel departure times, we may stay out a bit longer than noon.
*Please note that this itinerary will most definitely change. The times we specifically visit certain areas will depend on timing and weather. I will be putting all efforts into getting the most iconic photo opportunities when we can and this will most likely create changes in the itinerery listed above.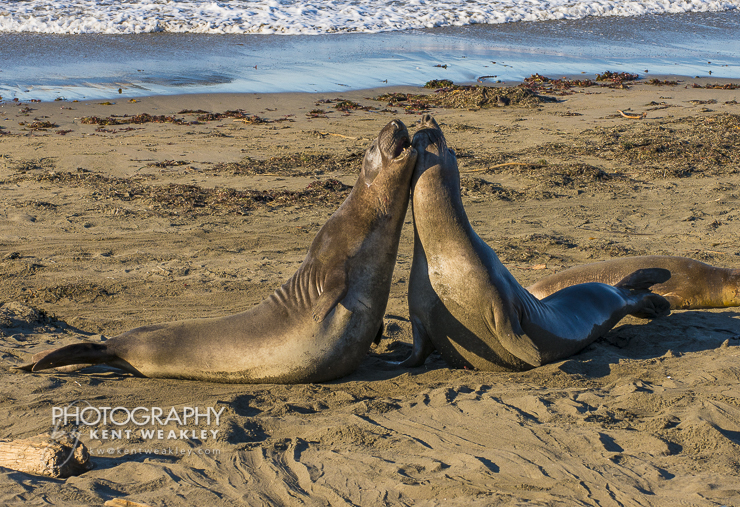 As if the vistas weren't enough, We will be sharing photography knowledge with you both in group settings and on an individual basis throughout this workshop. Unlike any other workshop offered, we will be in contact with you beforehand to learn your specific;
•  photography skill level,
•  general photography goals,
•  and expectations of this workshop.
Throughout our adventure, we will be working with you to meet your personal photography goals.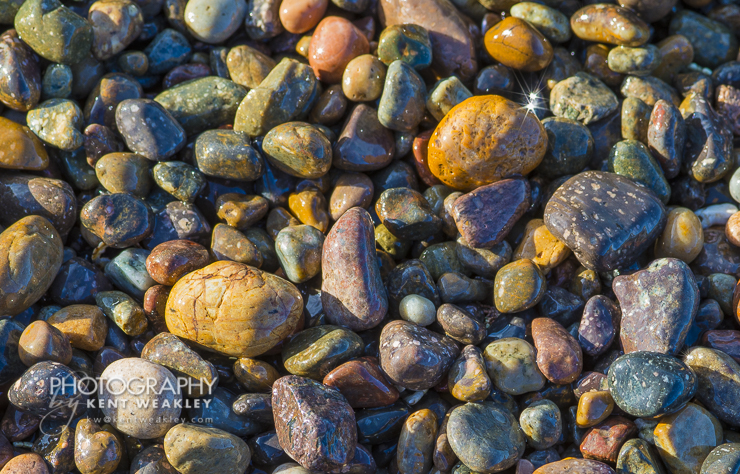 As a group, here are some examples of topics we may be covering during our time together:
• Photography Composition
• Digital Photo Workflow
• Maximizing Travel Photo Opportunities
• Macro Photography
• Workflow Best Practices
• Building Panoramic Photographs
• Editing Images in Lightroom and Photoshop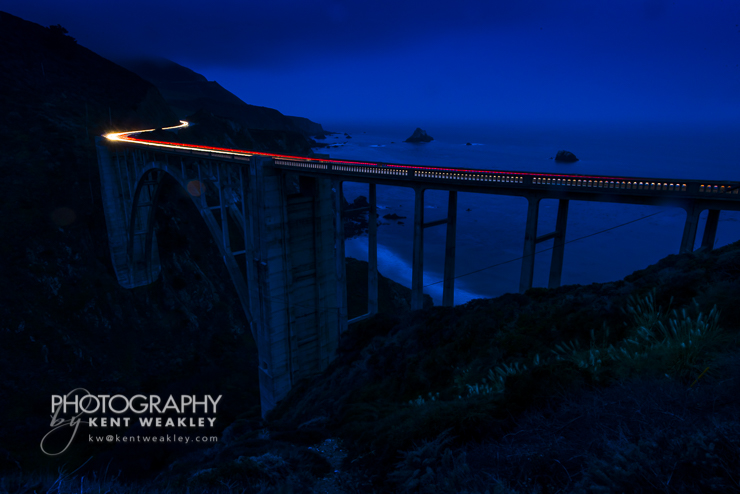 What is Required
• digital SLR camera or interchangeable lens mirrorless camera
• tripod
• Enthusiasm and a strong desire to explore, learn, and create amazing images
What is not included:
Transportation to and from base location
Food during the workshop (except lunch day 2 and 3)
Lodging at workshop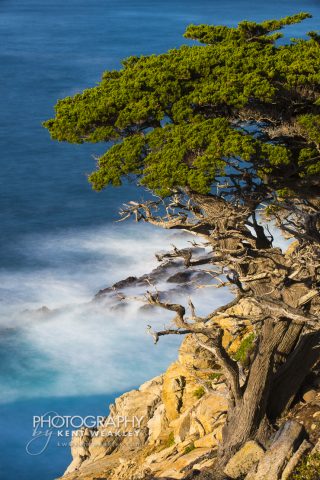 What is included:
Photography Workshop Hands-On Wilderness Photo Opportunities
Group Photography Lectures and Hands-On Learning
One-on-one photography training in the field
Post-Processing lessons (with Adobe Lightroom and Photoshop) using photos you have created during the workshop
Lunch on days two and three (Friday and Saturday)
Transportation during the workshop, this will be in one vehicle. Sit back and enjoy the ride.
Park permits and entrance fees
Preparation
There will be very little hiking as most locations we will be shooting are within a short walk of parking areas
Temperatures can vary dramatically, from cold morning to warm afternoons. Layering clothing is the best approach
Use moisture-wicking undergarments as your base layer. Try not to wear cotton against your skin.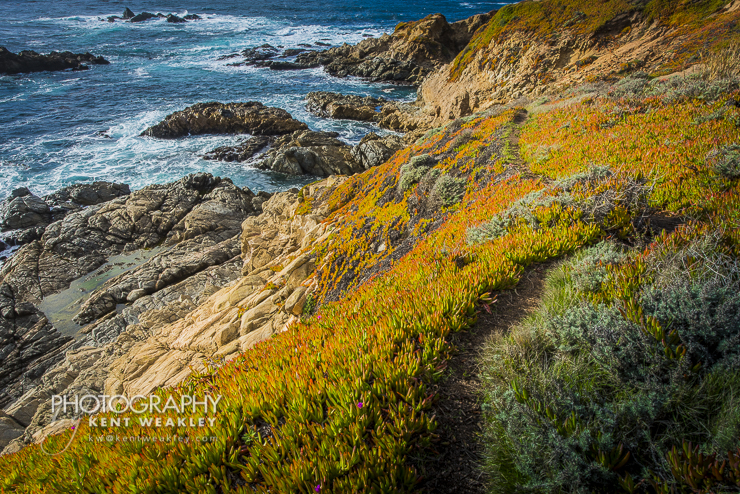 Registration/Cancellation:
$300 is due at time of registration. Full amount may be paid at registration as well.
Deposit becomes non-refundable 90 days prior to workshop start
Full payment, if not made when registering, is due 60 days before workshop start date
Deposit is refundable 90 days or more before workshop start date
60-30 days prior to workshop start date one-half of workshop fee may be refunded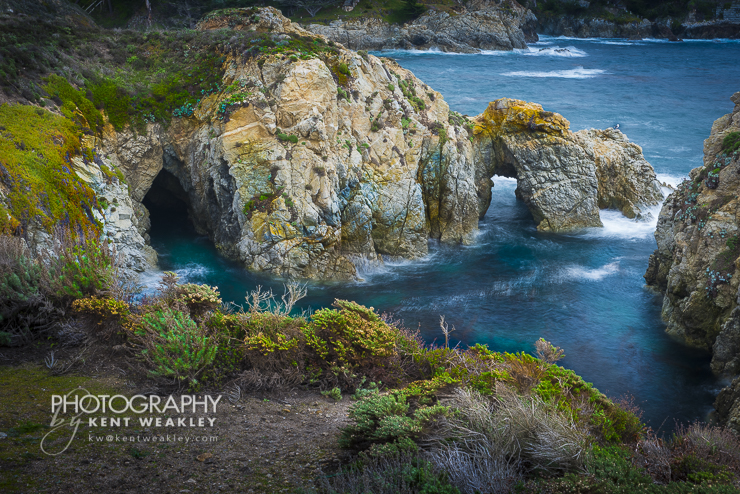 Lodging
Lodging options will follow. You are welcome to make your own reservations as there are many hotels in the Carmel/Monterey area. We will be gathering each morning at a designated location as our starting point for each day's outing.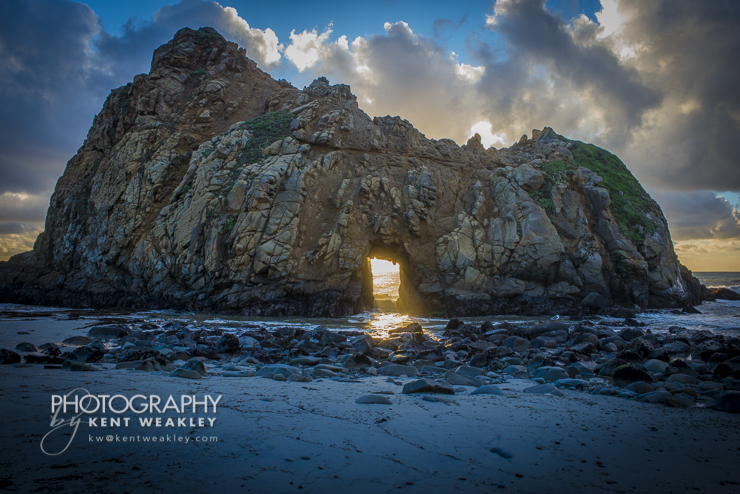 Landscape Photography Adventure – Big Sur




Workshop Base ~ Carmel/Monterey, California


December 14-17, 2017
$1250 – Workshop Fee (Limited to up to 8 participants)
($1395 after Aug. 14, 2017/$1595 after Nov. 14, 2017)
Join the Workshop
Deposit $300.00 USD
Full Fee (includes deposit) $1,250.00 USD
Share this page via: